Iceland is famous for its geothermal baths, natural pools, hot tubs, and spas. No wonder the new Forest Lagoon in North Iceland, with its spectacular location, is a perfect addition to the famous Blue Lagoon (1992) and the also new Sky Lagoon (2021) in Reykjavik. We are sure the luxury-equipped spa will attract more tourists to the beautiful North of the country!

At the end of May, the grand opening of the Skógarböð Geothermal Spa near Akureyri, the capital of North Iceland, is scheduled to take place. The spa got the name Forest Lagoon, because of its one-of-a-kind location in the northern Vaðlaskóbrandur forest, with a stunning view of Akureyri and Eyjafjörður, a fjord in northeast Iceland.

The discovery of this geothermal hot water came as a surprise after construction workers hit the source in 2015 while digging the Vaðlaheiðargöng tunnel.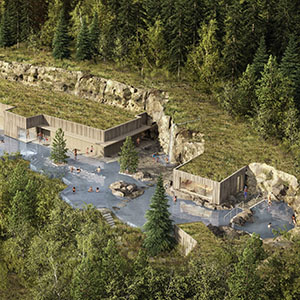 Between birch and pine trees, visitors can enjoy the geothermal hot springs of Vaðlaheiði mountain above the property and relax in the natural surroundings.

The main infinity-edge pool is of a considerable size of about 5,700 square feet (ca. 530 m2), in addition to a warmer pool that's 570 square feet (ca. 53 m2), and a cold pool. There are also 2 in-lagoon bars, a sauna, a relaxation room, changing rooms for about 200 visitors, lockers, and a restaurant on-site, including a lounge with a fireplace, which also perfectly complements the overall ambiance. The temperature of the Forest Lagoon ranges from 39°C-42°C (about 102°-107°F). The term "forest bathing" gets a whole new meaning here!

We look forward to visiting the Forest Lagoon and recommend a trip to Iceland's North, for example on one of our self-drive tours! Read here about all the other nice things to do in North Iceland, and what other spas you shouldn't miss. Interested in a trip to North Iceland? Contact us!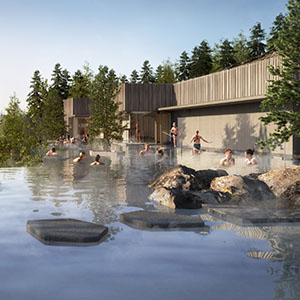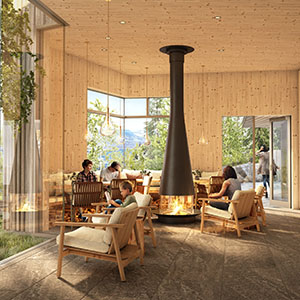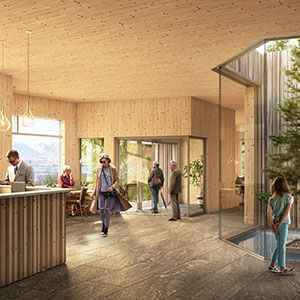 ---